Arisia 2019 Progress Report #5
Early Jan 2019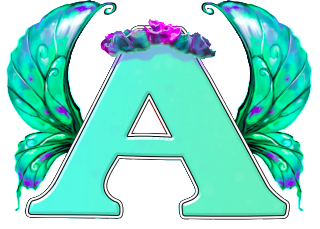 Arisia 2019
Jan 18-21 2019
Boston Park Plaza Hotel 50 Park Plaza at Arlington St, Boston
Hotel
 
Arisia 2019 will be held at the Boston Park Plaza Hotel.

Get to the Con: https://www.arisia.org/Directions
Park: https://www.arisia.org/Parking
Eat at Con and Nearby: https://www.arisia.org/Food

Reservations can be cancelled up to 3 PM of the day 3 days before the start of the reservation (Tuesday Jan 15 if you are arriving at the BPPH on Friday).   There is no deposit taken for a hotel room but there is a $75 hold for incidental charges.   The $22 facilities charge, mentioned in the reservation process, should not be included on your bill.
 
What to Bring to Con
Photo ID for registration (Students who have registered at the student rate should bring school id.)
Snacks for the hotel room
Comfortable shoes for walking
Portable phone charger
Dancing shoes if you want to dance
Yoga mat
Costumes, if you want to dress up or for the Masquerade (you can sign up at con)
RC vehicles and teapots for our RC raceway and Splendid Teapot events
Any medicine or medical equipment you need
Masquerade
Masquerade Signup is available at https://www.arisia.org/MasqSignup.
We look forward to seeing you at this year's masquerade!
You can also sign up at con at the Masquerade Registration table.
Arisia uses the skill division set up by the International Costumers' Guild. Please review the Masquerade rules at https://www.arisia.org/MasqRules.
Blood Drive
The Heinlein Society (http://www.heinleinsociety.org) will once again run a blood drive.
The Children's Hospital will have bloodmobiles (buses) outside the hotel on Friday 12:30pm -7:30pm. Online signup link: https://www.halfpints.childrenshospital.org, search for sponsor code "ARISIA".

Mass General Hospital (MGH) will have bloodmobiles outside the hotel on Saturday 9:00am - 5:00pm. Online signup link: http://bit.ly/heinlein19.
Please make sure to eat enough and drink water before you donate.

Walk-ins are also welcome!

Can't donate? No worries, you can help in other ways. Give a smile, a word of thanks, or hold the other hand for a new donor. Email @email for information.
Schedule
Once you have picked up your badge at Registration you can get a copy of our Pocket Program and Grid sheets from the publications table. PDFs of these and other publications will be on our site at https://www.arisia.org/Publications. At the convention you can check the daily newsletter Clear Ether for schedule updates, and signs will be posted throughout the hotel.
There are two options for getting a schedule on your mobile device.
Guidebook -

 

https://guidebook.com/g/arisia19
Guidebook is a mobile-centric app available for a wide array of smartphones. It contains schedule information, maps, and other data. It has the ability to let you create a "my schedule" to track items of interest. Guidebook can be viewed in a web browser, but it's optimized for a mobile device.
KonOpas -

 

https://schedule.arisia.org/

 


KonOpas is a browser-friendly online schedule search and selection tool that remembers items you have marked as interesting to you. It also contains additional information such as maps, and is suitable for both mobile and desktop browsers. It's an instance of the KonOpas open-source project (see

 

http://konopas.org/).
The two digital tools are separate and selections you make in one are not reflected in the other. Both tools update in real time from the same schedule source. Both can operate when you are not connected to the Internet or cellular network. Both tools are available for use even if you have not yet registered.
Volunteer
Arisia is run by fans for fans, and that means we couldn't do it without you!   We're looking for volunteers to help keep our convention going.  In addition to the satisfaction of helping your fellow fans, whether for just an hour or several, there are also rewards for volunteering.   These include:

All volunteers get a cool Arisia water bottle!
Eight (8) hours of volunteering earns you a free staff T-shirt (only available to volunteers).
Twelve (12) or more hours earns you a free membership to next year's convention.
Fifteen (15) hours gets you a neat Arisia bag to hold your stuff.

Volunteer hours count double during truck loading and setup before the convention starts or tear-down and load-out at the end of the convention.  With 6 hours of work Friday (load in and set up only, before 3 PM) or Monday (tear-down and load-out only, generally after 3 PM), you can earn your free membersip and never miss a minute of the convention. 

Here are some of the opportunities to help out with Team Arisia:

Registration
Tabletop Keeper
Tabletop Room Greeter
Con Suite Volunteers
Green Room Volunteers
Coat Check

There are many other positions posted on

 

https://www.arisia.org/VolunteersWanted,

 

or send your questions to

 

@email.
Code of Conduct
 
This is a reminder that the CoC applies at all Arisia events. If you need to file a report about an incident that violates the CoC, please email us at@email
Calendar
To add Arisia Events to your Google calendar:
1.      In your Google calendar window or browser tab click the dropdown menu next to "Other Calendars"

2.      Select "Add by URL"

3.      Copy-paste the URL below into the box:
https://calendar.google.com/calendar/ical/2itl2rhilqd65n7qa0p4jp5los%40…
(If the URL wraps on your display make sure you get the whole thing when you copy-paste.)

4.      Click "Add Calendar"