Arisia Progress Report #4
Early Dec 2018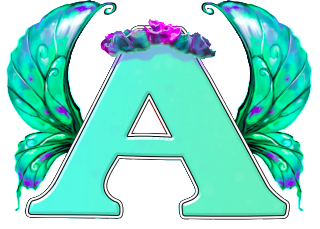 Table of Contents
H
otel
 

*

 
Registration and Code of Conduct
 

*

 
Building Community at Arisia
 *

 
Flu Shots
 

*

 
Volunteer
 

*

 
Calendar
 

*

 
More Information
 *
Hotel
 
Arisia 2019 will be held at the Boston Park Plaza Hotel.
 
We could not in good conscience hold Arisia in a striking hotel, and we needed adequate lead time to move the event. Everyone who has purchased a membership still has one, and we expect to hold all the major parts of the convention you know and love in the new facility.
 
Here's what we know now about hotel reservations.   There will be frequent updates to our website and on social media.
The BPP has many rooms available, so there is no worry about everyone who wants to book a room to stay at the hotel for the weekend getting one. We do not expect to run out of hotel rooms.
Westin and Aloft room reservations through the Arisia block are cancelled as of Monday Dec 3.   No action on the part of attendees with reservations is necessary. 

 
Boston Park Plaza Hotel reservations will be offered first to those with previous reservations. Those people will get an email within a few days.  The link will be made available  and opened to the general public on Friday Dec 7.  
Special requests should be made through a new Special Request Form which will be available on the website when reservations open.  Even if you made a Special Request in the Westin, make a new one in the Boston Park Plaza. 
Let us know of problems at @email. 
Registration and Code of Conduct
 
We updated the registration system and the Code of Conduct (CoC) in October. If you registered before that, please visit
https://reg.arisia.org

 

to re-read and re-sign the CoC
https://www.arisia.org/Code-of-Conduct.  Signing now makes your registration at con smoother. 
Registration rates will go up on December 31 from $65 to $75 for the full weekend.   

 
 
This is a reminder that the CoC applies at all Arisia events. If you need to file a report about an incident that violates the CoC, please email us at@email
Building Community at Arisia
There will be an additional programming track at Arisia 2019 devoted to convention safety and building a stronger community. If you attend the Arisia 2019 convention, please join us and share your suggestions and concerns.

We will be looking for volunteers to take notes or help lead small group conversations.  If you are able to help, email @email.
 
Calendar
To add Arisia Events to your Google calendar:
1.      In your Google calendar window or browser tab click the dropdown menu next to "Other Calendars"

2.      Select "Add by URL"

3.      Copy-paste the URL below into the box:
https://calendar.google.com/calendar/ical/2itl2rhilqd65n7qa0p4jp5los%40…
(If the URL wraps on your display make sure you get the whole thing when you copy-paste.)

4.      Click "Add Calendar"