Arisia 2019 Progress Report #3
September 2018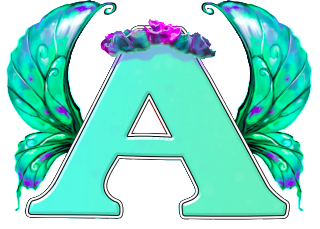 Jan 18-21, 2019
Westin Waterfront Boston
Aloft reservations are now open!
Reservations at our overflow hotel are open now. Make your Aloft reservations directly at https://www.starwoodmeeting.com/Book/AloftArisia2019.

If the reservation system says no rooms are available, try changing your arrival date (e.g. Friday instead of Thursday). If that works, fill out the Special Request Form (https://www.arisia.org/requests) and request the desired arrival date.

For any special requests, such as accessibility, please fill out the Special Request Form (https://www.arisia.org/requests) and select the change option. Any requests entered into the hotel's reservation page will not be honored.

A few notes to smooth your way:
All rooms in the Aloft are "Standard Block", there is no Active block or Family floor.
If you want a King, only list 1-2 people in your search criteria, the Aloft reservation system hides at 3, even if the third is a child.
There are no rollaway beds at the Aloft.
You can still get on the waitlist for the Westin, even if you have a reservation at the Aloft. Use the same Special Request Form (https://www.arisia.org/requests) and select the waitlist option.
Registration Price Bump
Arisia pre-registration prices are set to increase after September 30th. To register, or to confirm that you have a membership already - for example, from volunteer hours last year - visit Arisia's registration site. (https://reg.arisia.org)

There you can also verify your contact information, badge name, and security question, as well as agree to abide by the Code of Conduct which will speed up badge pick-up at con.

Pre-Registration Rates
Through 9/30 ................$55
10/1 through 12/31 .......$65

There will be a change to the registration system coming where everyone will need to reset their login information to a username/password set. This will be much more secure and easier to use.

If you have any questions about the Reg process, or encounter any problems, please visit our Registration FAQ (https://www.arisia.org/regFAQ).
Photo Policy Update
We've updated our photography policy (now called recording policy) to be both simpler for most of our attendees and more thorough for when that's needed. Our Recording Poicy section in the code of conduct now says "Arisia's Code of Conduct requires respect for other attendees, including obtaining permission to make recordings (including but not limited to still photographs, audio recordings, and video recordings), not using recordings for malicious purposes, and following the applicable laws and regulations established by the hosting facility. Further details may be found here (https://corp.arisia.org/media-recording-policy)."
Author Guests of Honor
This year we have not one, but two author guests of honor, Daniel José Older and Malka Older.
Daniel José is best known for his Bone Street Rumba series beginning with Half-Resurrection Blues and most recently continued with Battle Hill Bolero. He has also written for teens with Shadowshaper and the sequel Shadowhouse Fall, with a third book on the way. His newest title is for middle-grade readers, Dactyl Hill Squad. Daniel José has also written in the Star Wars universe with Last Shot, a tie-in to Solo: a Star Wars Story.

In addition to writing, Daniel José is a musician and former NYC ambulance medic, a source of inspiration for many of his stories. Come enjoy his musical talents as well as his authorship.
Malka is known for her Centenal Trilogy beginning with Infomocracy, followed by Null States, and concluding this month with State Tectonics. More of her work can be found at Leveler, Bengal Lights,Sundog Lit, Capricious, Reservoir, Inkscrawl, in the poetry anthology My Cruel Invention, and in Chasing Misery, an anthology of writing by female aid workers. Malka was a finalist for the 2017 John W. Campbell Award for Best New Writer Malka is also known for her humanitarian work with crisis response around natural disasters. She was named Senior Fellow for Technology and Risk at the Carnegie Council for Ethics in International Affairs for 2015 and did doctoral work on the sociology of organizations at the Institut d'Études Politiques de Paris (Sciences Po).
Add Arisia Events to Google Calendar
You can add Arisia events to your Google calendar:
Open your Google calendar window or browser tab and click the dropdown next to 'Other Calendars'.
Select 'Add by URL'
Copy-paste the URL below into the box. https://calendar.google.com/calendar/ical/2itl2rhilqd65n7qa0p4jp5los%40group.calendar.google.com/public/basic.ics. If the URL wraps on your display, make sure you get the whole thing when you copy-paste.
Click 'Add Calendar'.
---
Copyright © 2018 Arisia Inc, All rights reserved.

You are on this list if you've recently come to an an Arisia convention and given us permission to send you email, or if you signed yourself onto this list at https://www.arisia.org



Our mailing address is:

Arisia Inc
561 Windsor St
Somerville, MA 02143