*|MC_PREVIEW_TEXT|*
Arisia Progress Report #2
September 2018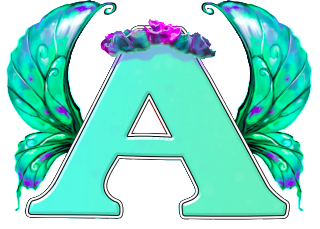 Arisia 2019
Jan 18-21 2019
Westin Waterfront Boston
Hotel reservations will open Thursday September 13
Reservations for the Westin Boston Waterfront, our main hotel, will open at 6 PM EDT
on September 13th. Follow @arisia on Twitter or the
Arisia Facebook page (
https://www.facebook.com/arisiainc
) for more details. Use the links on the Arisia website (https://www.arisia.org/Reservations) to get the convention rate.
The Westin will charge a non-refundable deposit equal to one night's stay, plus applicable taxes, roughly one month prior to the convention. We have a FAQ  covering many question including specifically addressing the deposit policy. (
https://arisia.org/Hotel-FAQ
). If you have any hotel-related questions not covered in the FAQ you can email
@email
Again for 2019, the Aloft will be our overflow hotel. All room types are less expensive than the Westin, at the rate of $163 per night plus applicable taxes. We will announce the dates of the Aloft opening soon. Check our site and follow us on social media for further info.  
Find out about Volunteer Opportunties
Ever wanted to work for Arisia but didn't see a job that appealed? Wish you could find out when new jobs get posted? We hear you and are debuting a new opt-in announcement-only email list for you. This list will only receive mail when new jobs are posted on the Arisia site. You can unsubscribe at any time using the regular MailChimp two-click process.
To sign up for notifications of new jobs, fill out the form on our Volunteers Wanted page. (https://www.arisia.org/VolunteersWanted)
Arisia is run by fans for fans, and you can help out in big and small ways. Visit https://www.arisia.org/Volunteer to check out our Help Wanted page and fill out the volunteer sign-up form. Or just drop an email to @email with your skills and interests, and we'll get you started.
Add Arisia Events to your Google calendar
In your Google calendar window or browser tab click the dropdown next to 'Other Calendars'. Select 'Add by URL' then copy-paste the URL below into the box. Click 'Add Calendar'.
https://calendar.google.com/calendar/ical/2itl2rhilqd65n7qa0p4jp5los%40…
If the URL wraps on your display make sure you get the whole thing when you copy-paste.  
---
Copyright © 2018 Arisia Inc, All rights reserved.

You are on this list if you've recently come to an an Arisia convention and given us permission to send you email, or if you signed yourself onto this list at https://www.arisia.org



Our mailing address is:

Arisia Inc
561 Windsor St
Somerville, MA 02143